Your Style Homes - Live Property Investing Event
What I am about to offer is the most exciting change our business has undertaken since the day Elise and I started, 14 years ago.
We will be launching a series of LIVE "Nuts and Bolts" property training events.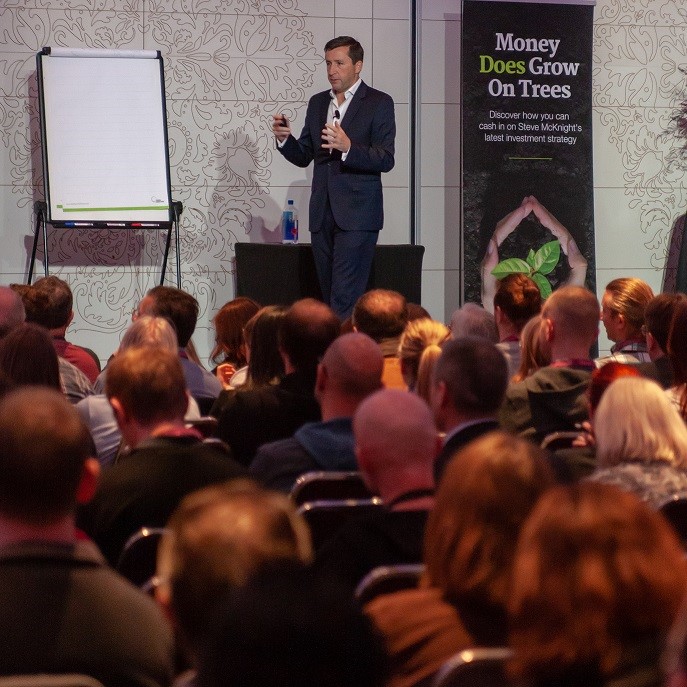 Let me first tell you that these events will not be multi speaker events where you will be sold to every hour, on the hour!
I will be the speaker, and I will be sharing the information, tips, tools, systems and processes we have created during our investing careers that have enabled us to take massive action, quit our jobs, and build a property portfolio worth almost $10m. I will invite some of my team of experts, so you'll also get access to their professional and vast experience as well. Don't worry they won't be selling you anything either!

Simply CLICK HERE and use the promo code "2018LAUNCH" to secure your seats now.
So why am I doing this?
Let me give you an example of a really nice young couple I met in Melbourne just last week. They told me about a property they had purchased and settled. They paid $615k for a house in Carina with the intention of splitting into 3 lots. The land was zoned appropriately; however, they didn't check all of the overlays on the land. They didn't have a process for completing their own due diligence and relied on poor advice. Unfortunately, due to an overland flow overlay, the land cannot be subdivided or developed. So, after completing a cosmetic reno, in order to try get out of the deal, it is still sitting on the market, 3 months later. They would be happy to take $600k for it now which would mean…

They will lose almost $100k. If only they had known, this could have been avoided with a 1 minute search on the internet.
The other reason I am doing this is because it was a Live property investing training event that Elise and I went to back in 2004 that changed our lives. Back then we were both IT professionals with 2 financed cars, renting and with no savings for a house deposit. The event opened our eyes to property investing, so we applied what we learned and took massive action to achieve our goals. Unfortunately, that mentor no longer runs Live events, so I'm passionate about bringing them back.

I want to provide you with the same opportunity I was granted so that you can change your life for the better too, and more importantly, avoid mistakes that could ruin your life.
Since attending the one-day training event back in 2004, I have personally been involved in 454 property transactions. That is one transaction to either buy or sell a property every 11 days over the last 14 years. I want to be clear here, that I'm not a full-time speaker who talks about what others are doing. I am first and foremost a full-time property investor and will be teaching you based on what I've done and what I am currently doing. There is a big difference! Clearly, I've learnt a lot during those 14 years, so I'm excited to have the opportunity to pass on that knowledge in our upcoming live events.

Our first Property Investing event …
Our first event will be a one-day Property Investing event to be held in Brisbane on the 28th July 2018.

Simply CLICK HERE and use the promo code "2018LAUNCH" to secure your seats now.
This event will cover the following Six Step Process:
Step 1 - Prepare Yourself (Education, Goals, Structure, Finance, Lawyers)
Step 2 - Finding a Location (State, Suburb, Street)
Step 3 - Finding a Property (Type, Architecture, Design, Finishes & Inclusions)
Step 4 - Property Purchase and Due Diligence (Ownership Costs)
Step 5 – Property Management (Property Management, Property Caretaking)
Step 6 - Property Sale / RefinanceI will be covering topics such as:

Types of investors (passive v active)
Types of investment (B+H, reno, dev, etc)
Types of structuring (individual, partnership, unit trust, superannuation, company, family trust, etc)
Understanding buying costs (Stamp Duty, Legal Fees, Building Inspections)
Understanding ongoing property ownership costs (eg, Council Rates, Water Rates, maintenance, land tax)
Understanding titles
Council regulations, zoning and overlays
Understanding rental yields
The factors that affect capital growth
The factors that affect property prices
Depreciation & Tax minimisation and gearing (positive, neutral, negative)
Body Corporate
Property Management
How to get started with little or no money
Plus much, much more!
If you own an investment property or are planning to buy one in the future, I highly recommend you secure your seat now!
I Want to be there, how much to attend?
The normal price of this event is $497/day to attend, however for our very first event I'm going to offer a one-time only and never to be repeated opportunity. I want to pack the house and get going with a bang, so I'm offering our very first training event at the ridiculous price of $97 per person!!

But you must register by midnight this Sunday night!!
The event is just over two weeks away, so I need to know if you're coming by the end of the week to confirm numbers.
The Property Investing event will be held at the Brisbane Convention and Exhibition Centre. Registration is from 8:30am for a 9am start. The event will conclude at 5pm.

Simply CLICK HERE and use the promo code "2018LAUNCH" to secure your seats now.
Also, we will run 3 other events this year…
Due to overwhelming demand, we have started planning:

First Home Buyer event - Brisbane in August
Property Renovation event - Melbourne in September
Property Developing event - in Sydney in October.

More details to follow…
I am really excited about this and look forward to seeing you on 28th July in Brisbane.
Best Regards,

Enter your content here…